ETF OF THE WEEK
AMUNDI ETF MSCI EUROPE UCITS ETF seeks to replicate as closely as possible the performance of the MSCI Europe Index, whether the trend is rising or falling. This ETF enables investors to benefit from an exposure to around 500 leading stocks in 15 European countries, in a single transaction, with ongoing charges of 0.15%.
PRODUCT FACTSHEET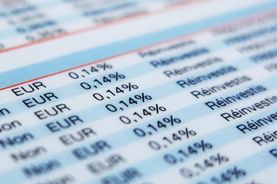 The list of products
With one click, get the complete list of Amundi's ETF products available in France and their characteristics.
Download leaflet
Invest with Amundi ETF
COMPETITIVE PRICES

The management fees of the Amundi ETF range are lower than the market on average

INNOVATIVE PRODUCTS

One-third of our products are new in Europe when launched.

CLIENT-FOCUSED TEAMS

Our teams cover more than 10 European countries and can help you with your investment requirements