Amundi ETF launches seven new fixed income physical ETFs
Amundi ETF launches seven new fixed income physical ETFs
Tuesday 07 February 2017
Product, Press Release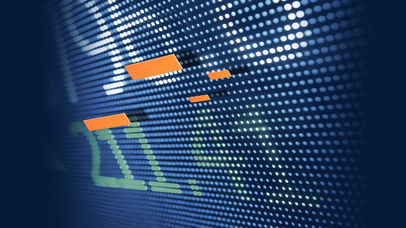 7 new fixed income physical ETFs
Paris, 07/02/2017 – Amundi ETF continues its development with the listing of seven new fixed income physical ETFs on Euronext Paris.
This offering gives investors access to core bond exposures (Aggregate, Global & Euro Govies, Global & Euro Corporate and US linkers), addressing investors' search for yield and diversification across fixed income segments. These new ETFs, registered in 12 European countries1, will soon be listed on Europe's main stock exchanges.
This series of launches is a new step in our commitment to offering investors a wide range of solutions to help them manage their asset allocation, particularly in fixed income, which is one of the major growth drivers in the European ETF market. Our fixed income indexing offering leverages the strengths of Amundi Group, a major player in bond markets with a thorough knowledge of the segment, benefitting from privileged access and competitive execution.
Fannie Wurtz, Managing Director at Amundi ETF, Indexing & Smart Beta
The new fixed income offering includes:
1. France, Germany, Ireland, Netherlands, Italy, Spain, UK, Austria, Finland, Sweden, Belgium, Luxembourg.
2. Ongoing charges - annual, all taxes included. For Amundi ETF funds, the ongoing charges, as disclosed in the KIID, correspond to the Total Expense Ratio. The ongoing charges represent the charges taken from the fund over a year. When the fund has not closed its accounts for the first time, the ongoing charges are estimated. Transaction cost and commissions may occur when trading ETFs.
3. For further information on the index methodology please refer to https://index.barcap.com/
4. At launch date
5. For further information on the index methodology please refer to www.jpmorgan.com
6. For further information on the index methodology please refer to www.mlindex.ml.com
---
Documents