Tackling climate change with index investing: Amundi at the PLSA ESG Conference
Tackling climate change with index investing: Amundi at the PLSA ESG Conference
Monday 05 July 2021
Event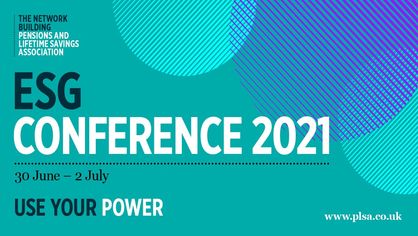 Assets in passive climate investing products registered in Europe have more than doubled within a year, from $6 billion in April 2020 to $14 billion in April 2021.* This rapid rise highlights the opportunity for all investors – active and passive – to make an impact with their investments.
At this year's PLSA ESG Conference speakers from Amundi addressed this topic, sharing just how investors can use passive strategies in allocating assets towards tackling the challenges of our planet's climate emergency.
Hear more about demand for passive climate solutions, indexing and ESG investing, and the role of active ownership in contributing towards global climate change targets.
Watch the replay from the session with:
Ashley Fagan, Global Head of Strategic Clients and UK Strategy & Business Development at Amundi ETF, Indexing & Smart Beta
Caroline Le Meaux, Head of ESG Research Engagement & Voting Policy at Amundi
*Source: Amundi, data as at end of April 2021