Tuesday 30 January 2018
Expertise, Video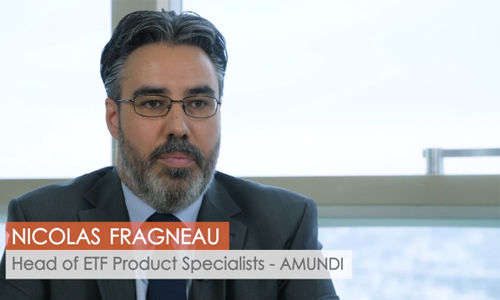 The European ETF market set a new record in 2017 with subscriptions reaching 94 bn€. Two very different trends can be observed, however, depending on the asset class: on the one hand equities, which account for nearly 70% of flows, with a fairly broad distribution of the inflows; and on the other, the bonds for which investors have focused on a few categories.
On the equity side Europe is the winner, with more than a third of the net new assets. The confirmation of the return of GDP growth and the easing of uncertainty on the future of the Eurozone were the main drivers of this movement. Global equities, the United States and emerging markets also benefited from 2017's record flows, as they all garnered more than 10 bn€ in subscriptions.
Regarding sectors, financials appear at the top of the ranking. The favorable context of rising interest rates has enabled them to attract more than 4.5 bn€ over the year.
Within the Smart Beta universe, it is the value factor that came first, collecting more than 3 bn€. It should be noted that all factors show positive flows over the year, with the sole exception of minimum volatility.
The situation is different for fixed income products as flows are clearly less diversified across the range. The search for yield, which once again was the main motivation of investors, led them to focus on a few exposures.
The government debt segment, for example, has been largely dominated by emerging countries, which, with almost 8bn€, represent more than 80% of the subscriptions within the asset class.
For corporate bonds it was the floating rate notes that were favored by the market, capturing over 4.5 bn€ in 2017. On the second step of the podium are American corporate bonds, which offer a much higher return to their European counterparts. These two segments alone account for 75% of flows on corporate debt.

Finally, we can also note a renewed interest in commodities since they were allocated nearly 3.5 bn€ over the year.