Investing in ETF

SRI investing
Socially Responsible Investing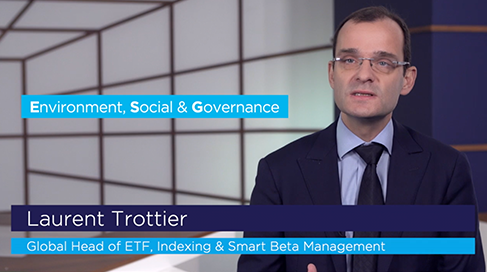 Investors are increasingly looking to integrate Socially Responsible Investment (SRI) practices into their portfolios. Some are motivated by responsibility, others believe it could help to enhance the performance of their portfolio. Either way, putting money behind those companies who are leading the way for SRI can be beneficial for the world around us and for investors worldwide.
Why Amundi SRI ETFs?

Diversified
Range of 7 ETFs cover the main equity & fixed income exposures

Committed
Strictest form of ESG investing excludes controversial sectors and selects only the best-in-class companies from remaining sectors

Cost competitive
A cost competitive SRI ETFs range from 0.12% OGC *

Future proofed
Companies seeking to solve today's biggest challenges may be the ones that are best positioned to grow in the future
Why the SRI approach?
Not all sustainable investment products are created equal. Our SRI range uses the strictest form of ESG investing, which excludes controversial sectors and activities such as Nuclear Power, Tobacco, Alcohol, Gambling, Military Weapons, Civilian Firearms, Genetically Modified Organisms or Adult Entertainment. On top of the exclusions, it focuses purely on the true ESG leaders from the remaining sectors.
Product range
| Equities | Fixed income |
| --- | --- |
| Build the core of a portfolio with SRI equity ETFs that offer traditional market exposures in Europe, US and EM. | Build the core of a portfolio with SRI fixed income ETFs that offer traditional market exposures in corporate bonds. |
| | |
| | |
| | |
| | |
Our commitment to ESG

Legacy
Principles for Responsible Investment (PRI) signatory since 2006

Foundation
Sustainable building blocks for your portfolio

Purpose
We are committed to 100% ESG integration by 2021

€276 billion
Allocated to Responsible Investing (Source: Amundi as of 31/12/2018)
Our vision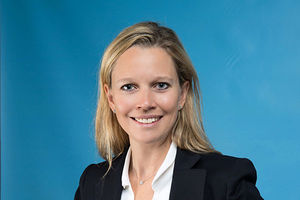 Amundi is committed to meeting the growing need for Socially Responsible investment solutions. Investors will now be able to benefit from a full range of SRI ETFs, spanning both equity and fixed income, and at a competitive cost.
Fannie Wurtz, Head of Amundi ETF, Indexing and Smart Beta
* At launch date, Source Amundi: Comparison based on the ongoing charges (OGC) of equivalent SRI fixed income ETF available in Europe. Data from Bloomberg as of 30/08/2019. Transaction cost and commissions may occur when trading ETFs.
This material is solely for the attention of "Professional" investors as defined in Directive 2014/65/UE dated 15 May 2014 on markets in financial instruments (MIF)".