Investing in ETF

Factor Investing with ETFs
Factor Investing with ETFs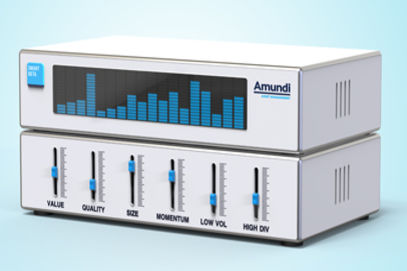 Making the most of rewarded risk premia with Factor ETFs
Given the current context, yield-starved investors are turning towards riskier assets while still seeking to limit potential drawdown. Smart Beta & Factor Investing strategies could provide an appropriate solution for investors juggling these different constraints, notably through single and multi factor ETFs.
Factor indices can help investors capture different rewarded risk premia available in the market, as they provide explicit exposure to underlying risk factors. Each of these factors can be implemented alone, via a specific factor ETF, or as part of a multi-factor strategy.
Amundi offers a wide range of cost efficient ETFs to get exposure to the risk premia such as size, low volatility, high dividend, quality, momentum, and value, mainly on the European equity market and on the US universe, along with a range of multi-factor ETFs exposed to European, World and US equities developed in partnership with the ERI Scientific Beta.
What is Factor Investing?
Factors group securities that have similar characteristics and which are expected to behave in a similar way under certain market conditions.
Academic research backed-up by investment results suggest that there are five main factors: Value, Momentum, Size, Quality and Low Volatility. Each of these factors can be implemented alone or as part of a multi-factor strategy.
VALUE

Value stocks have low prices relative to their fundamental valuation but outperform higher valued stock over time. These stocks can be identified looking for instance at price to book and price earnings.

MINIMUM VOLATILITY

Shares with lower historical volatility are likely to perform better than their more volatile counterparts over time. This is captured by looking at the standard price deviation.

SIZE

Smaller companies generate poentially better returns over time than larger caps stocks.These stocks can be easily identified by looking at market capitalisation.
DIVIDEND

Those stocks with high and sustainable dividends outperform those with lower dividends. This is easily spotted using dividend yields.

MOMENTUM

Stocks which peformed well in the past are likely to continue to outperfom those which did not. Looking at the relative performance of stocks over different time periods highlights those with this factor.

QUALITY

Companies with low debt and stable earnings growth outperform less high quality companies. Looking at return on equity, stability of earnings and balance sheet strength identifies these characteristics.
Capturing Risk Premia
Constructing a portfolio which tilts towards these investment factors can improve performance compared to market-cap weighted indices because it allows investors to capture additional returns. As well as capturing the equity risk premium, they will also capture the additional risk premia associated with these investment factors.
Amundi ETF selection
Portfolio Diversification
Investors can increase portfolio diversification by adding more than one factor into the portfolio. Not only investment factors are expected to generate better potential returns than the overall market, some factors can also reduce the volatility of the equity portfolio, particularly the quality and low volatility factors. By including these defensive factors in the portfolio, investors can somewhat mitigate the risk profile of their portfolio. There is also strong intuition suggesting that multi-factor allocations will tend to result in improved risk-adjusted performance.
However it must be also considered that factors may encounter prolonged periods of underperformance. More generally, the rewards for exposure to these factors have been shown to vary over time. If this time variation in returns is not completely in sync for different factors, allocating across factors allows investors to diversify the sources of their outperformance and smooth their performance across market conditions.
In particular, exposure to various factors whose premia behave differently over time and across market conditions provides for smoother outperformance. Amundi ETF and the ERI Scientific Beta has partnered since 2014 to provide investors with multi-smart muli-factor passive solutions.
Amundi ETF selection